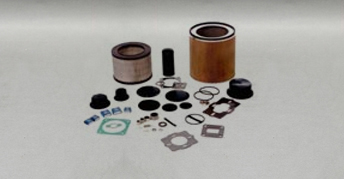 Air Brake Compressor Parts Manufacturers in India
An air brake compressor is a device that converts power into potential energy stored in pressurized air. These are used in various industries from small gas stations to big manufacturing plants and making their way to home workshops. By using one of several methods, an air brake compressor forces air into a storage tank, increasing the pressure. GRINDTECH is a known name in the Indian & Overseas markets serving its clients for more than four decades with a wide range of air brake compressor parts.
GRINDTECH is known for manufacturing best quality air brake compressor parts- Pistons, Piston Pins,Piston Rings and Cylinder Blocks.We supply to a number of OEMs and in the aftermarket worldwide.We also manufacture air compressors for truck and bus manufacturers. Our parts come with a trust of durability, last longer, give great performance and are reliable.In the air compressor field GRINDTECH is a brand known for decades for its quality and technological superiority.We also manufacture parts for Gas compressors, Refrigeration and Ammonia compressors against sample or drawings.