Pistons
GRINDTECH Pistons are made with strict adherence to international standards and can be used as OEM replacements across a wide range of vehicles. We use high quality aluminium alloys for lower friction, very high performance and stability even in high operating temperatures.
Types: Flat Dome Type, Reverse Dome Type, Hollow Dome Type, Alfin (with Ni-Resist ring) Type, Strut Type, Oil Cooler Type etc.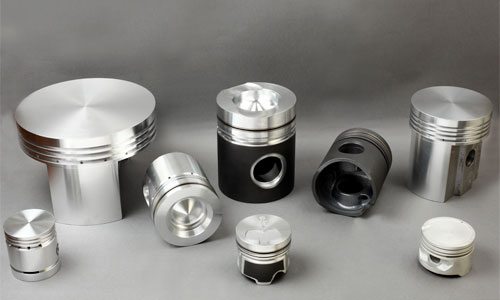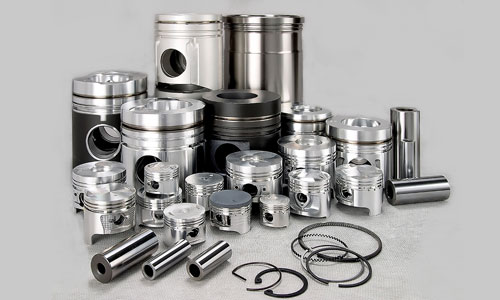 Range: Dia. 25 mm to 250 mm
Materials:
Aluminium Alloy LM-13
Graded Cast Iron
Coatings:
Anodising
Graphite Coating
Tin Coating
Phosphating
Quality Commitments:
Accuracy is maintained in all fronts – Weight, Dimensions, Raw Materials. All the pistons are heat treated to provide best efficiency and non expansion at elevated temperatures. All the pistons produced are subjected to various inspection tests such as – Weight, Dimensional check (Diameter, Height, Cam, Ovality, Pin Bore, Stroke / Compression Ratio, Cavity Volume etc.), Hardness, Porosity.